We've just added some more instructors to this year's festival, including both new and familiar faces! From the Rochester Martial Arts community, we're happy to have Sifu Tom Dorsett back again. We're also really excited to have Sensei Bill Harp, of Harp Karate, and Sensei Matt Dorsey, of Martial Arts America, both presenting for the first time at our festival.
Representing Syracuse, we're also grateful to have Sifu Sharif Bey and Sifu Eric Winfrey.
We're also very excited to have Sensei Lou Zuccaro returning this year. Those who attended last year's festival are still talking about Sensei Lou's amazing breaking and bed of nails demo. For those who haven't seen it yet, enjoy this video: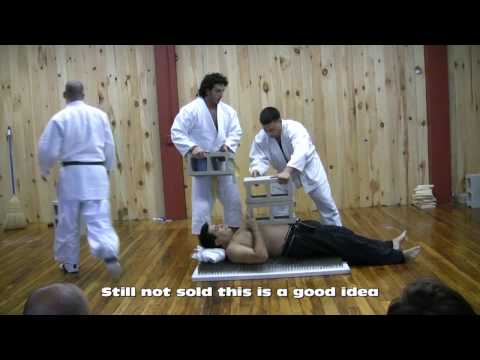 These instructors join the rest of our announced instructors: Sensei John Borter, Master Instuctor George Curbelo, Sensei Steve Perlman, Sensei Kevin Suggs, and Rob Terlizzi. We are also expecting to add a few more before November, so be sure to keep checking this website and the event's facebook page for the latest details.
You can also download a copy of the festival flyer!